The rampant sexism in the industry is often depicted in the media. Here are a list of 5 sexist ads we wish we could forget.
Media is a true reflection of our society. However, objectification and stereotyping of women has been one common narrative that exposes the sheer misogyny and repressive ideologies that we have had to deal with for years!
Might we add that we are indeed seeing a strong community participation and resistance towards these dated beliefs and are excited to be witnesses of change.
1. Everything's fair in advertising
Even though we may be educated and intelligent enough to know better, we have been programmed into thinking that white= beautiful and dark/ebony/dusky = ugly.
https://www.youtube.com/watch?v=mB7K3M8Ub0w
2. This ad by a popular sewing machine manufacturer
Oh, the sweaters that need sewing and the dresses that need stitching, there's not one eligible bachelor for her until then.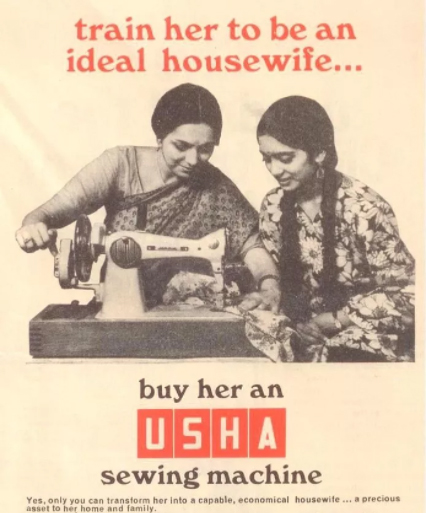 3. Book a no return ticket into sexism
This ad has not one but two regressive ideologies! No thank you men, we can buy our own diamonds, and when we talk about dignity of labour, it should be across genders.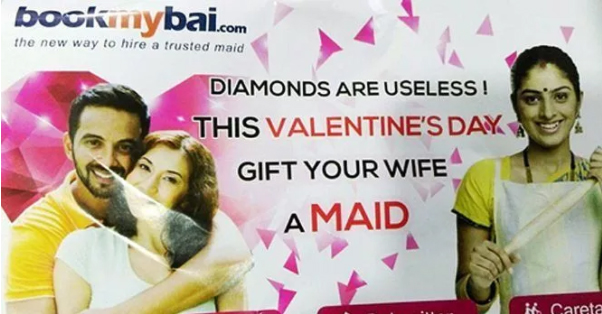 4. When will we ever be okay with body hair?
Let us all agree that body hair is not just a 'boy thing'. Women are fighting their own battles with body image issues, insecurities, and the media's portrayal of a flawless woman- Veet should know better.
https://www.youtube.com/watch?v=8jhM4sKtqTw
5. Jo biwi se kare pyaar, woh Prestige se kaise kare inkaar. Need we say more?
If you love your wife, you've got to get her kitchen appliances, bro!
https://www.youtube.com/watch?v=h0D-NATBYy8